October 16, 2020
3 min read
Have you Received a Check from Mariner Finance?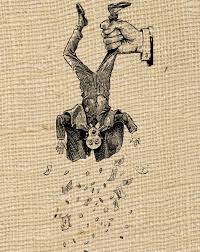 If Mariner Finance sent you a "check," don't be too eager to cash it. There are lots of strings attached and a possible lawsuit and garnishments in your near future.
Mariner Finance is a consumer installment-loan company that is based in Maryland. Consumer installment loans is a booming market that preys on the working poor and lower middle class. Mariner Finance is owned and managed by a $11.2 billion private equity fund controlled by Warburg Pincus, a storied New York firm.[1] It is "leader" in mass-mailing checks to consumers, which allows consumers to accept the high-interest loan on an impulse. These loans typically range from 24% to 36% per annum.
Mariner Finance recently acquired several local Kentucky finance companies, such as Personal Finance, Pioneer Credit, and Regency Finance. When it took over the accounts from these local companies, Mariner Finance upended relationships with pre-existing customers. Mariner Finance's aggressive approach to collection came as nasty surprise to these customers. Many customers who could arrange payment holidays and other short-term relief were left in the cold and found themselves on the wrong end of a lawsuit when Mariner Finance took over their accounts.
            Mariner Finance is quick to sue when payments are missed, filing hundreds, if not thousands, of lawsuits in the Commonwealth on an annual basis. In bringing these lawsuits, Mariner Finance may seek fees and interest in excess of what is allowed by Kentucky law. We are actively involved in several cases against Mariner Finance for its abuse and violations of the law. If Mariner Finance has sued you or is garnishing you, we may be able to help you at no up-front cost. We take these cases on a strict contingency basis such that we only get paid if we win or settle the underlying claims.
CBS News recently broadcast a good story on Mariner Finance. Check it out here.
And if you've been sued or garnished by Mariner Finance, please call or email us today. We'd be happy to evaluate your case to determine what claims and defenses you might have against Mariner Finance.

---
[1] https://www.washingtonpost.com/business/economy/a-way-of-monetizing-poor-people-how-private-equity-firms-make-money-offering-loans-to-cash-strapped-americans/2018/07/01/5f7e2670-5dee-11e8-9ee3-49d6d4814c4c_story.html?noredirect=on&utm_term=.f0e4fee326ba